Versa-Lok is a retaining wall and landscape paver supplier in Oakdale, Minnesota. Best known for their concrete block retaining wall systems, they've been designing and expanding their product line since 1987. In addition to their segmental retaining wall systems, they offer the full line of Willow Creek Pavers for patios, walkways, and driveways.
What makes Versa-Lok products unique is the pin system installation. This design feature provides a variety of alignment and construction options, easy installation, and durability. There are also many shapes, sizes, and colors across the product line. Their original and most popular concrete block retaining wall product is the Standard unit.
How is it installed?
The Standard Versa-Lok block isn't just for small straight retaining walls. With the trapezoidal profile, the Standard block can be used on curving walls as well as inside and outside corners, and with the help of Geogrid reinforcement, can be built over 50 feet tall. As each block is laid, plastic pins are inserted into aligned slots. These slots and pins help control the batter (setback) of the wall as well as add stability between blocks.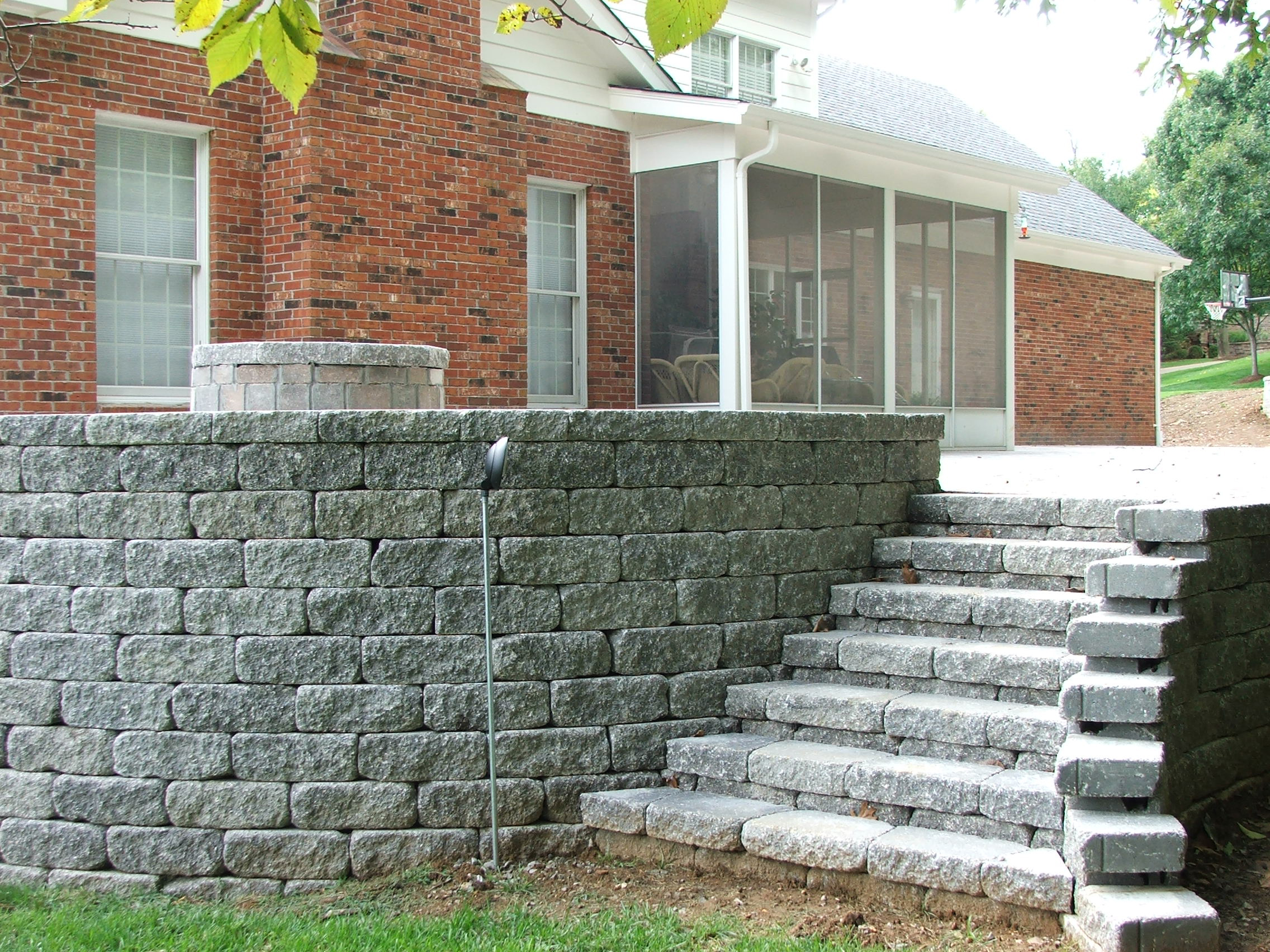 Other useful Retaining Wall Resources
Case study
An actual project that used the Versa-Lok Standard unit was a large yard in Stillwater, Minnesota. Almost the entire perimeter of this corner lot was severely sloped towards the sidewalk, which resulted in several erosion issues in the yard. The property itself was uneven and needed to be regraded. The homeowner wanted to have retaining walls built on the perimeter to help prevent further erosion, and level out the existing yard. The Versa-Lok material used was the Standard concrete block in a Chestnut color blend.
Standard Retaining Wall Unit
Height: 6"
Width: 16"
Depth: 12"
Weight: 82 lbs
Color: Chestnut
BEFORE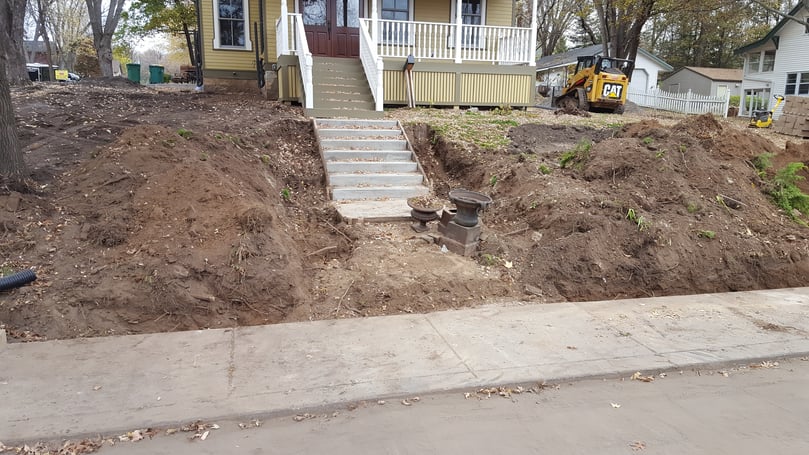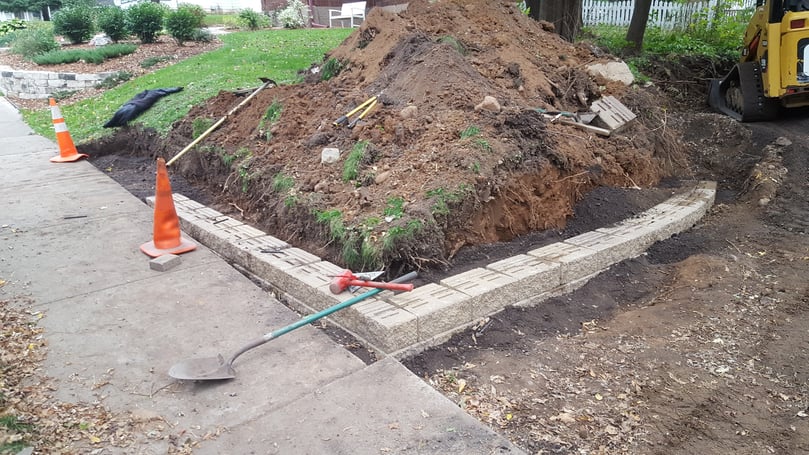 AFTER