Project Description:
Homeowner wanted to install a decorative paver patio in their entry to replace the existing wood steps and decking. They also requested a raised planter. We removed the decking and installed a 3-piece random paver pattern with a center circle to dress up the small patio space. The raised planter was constructed out of a Versalok charcoal blend, and the door step was completed with block, cap, and pavers. How To Maximize a Small Patio
BEFORE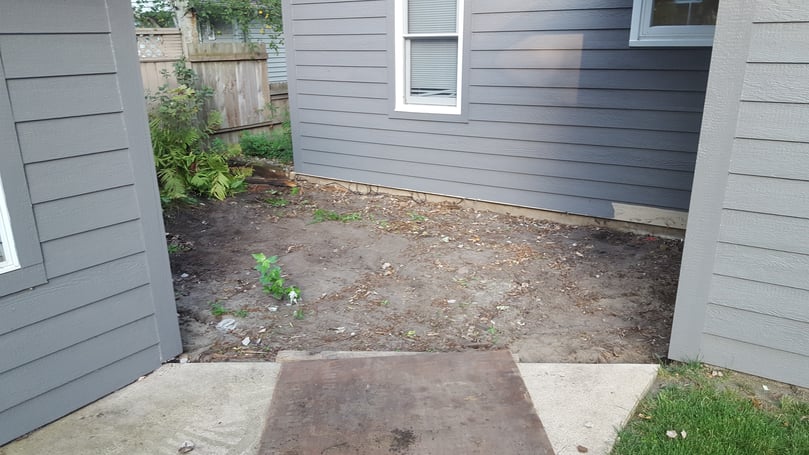 DURING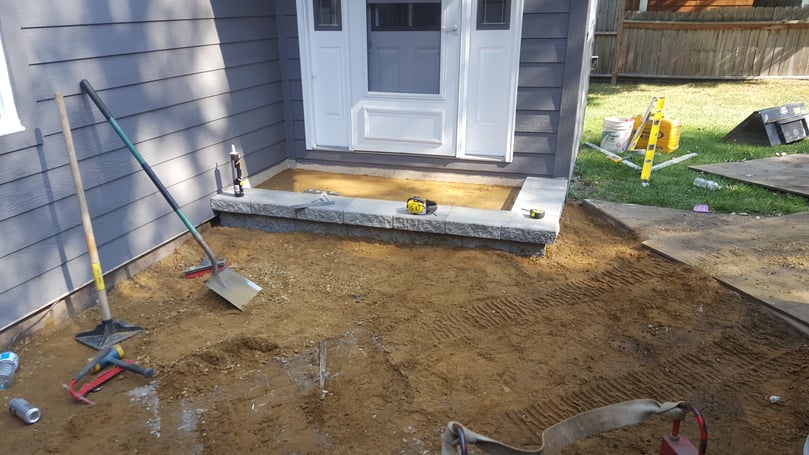 AFTER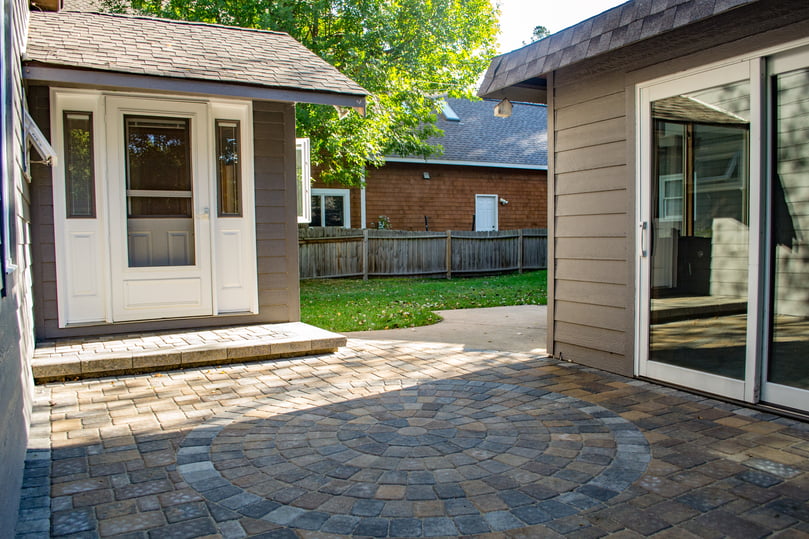 Customer Needs:
Replace wood patio decking with a paver patio
Install a raised planter, and a new step to door
Peterson Solutions:
Installed a Willow Creek 3-piece random Lakeshore Blend paver patio with a charcoal gray border
Installed a raised planter with

Versalok charcoal blend standard block

Installed a step to the door with block, cap, and pavers
Core Materials:
Willow Creek pavers
Versalok block
Project Duration:
Day 1 – Prepared lawn and sidewalk before construction to protect from damage. Demolished existing patio and planter. Excavated area for class 5 base material. Built planter and front door step.
Day 2 – Installed washed sand. Laid paver patio. Tamped and swept in gray polymeric sand. Cleaned up site.