This design goal for this residential landscape project was to create a usable space while lowering the maintenance level of the yard. A large portion of the backyard was a steep slope making it virtually unusable as well as difficult to mow. There were old wooden steps leading to a dilapidated wood deck along the shoreline. The homeowner desperately wanted a makeover to match the quality of their great lakefront view.
Before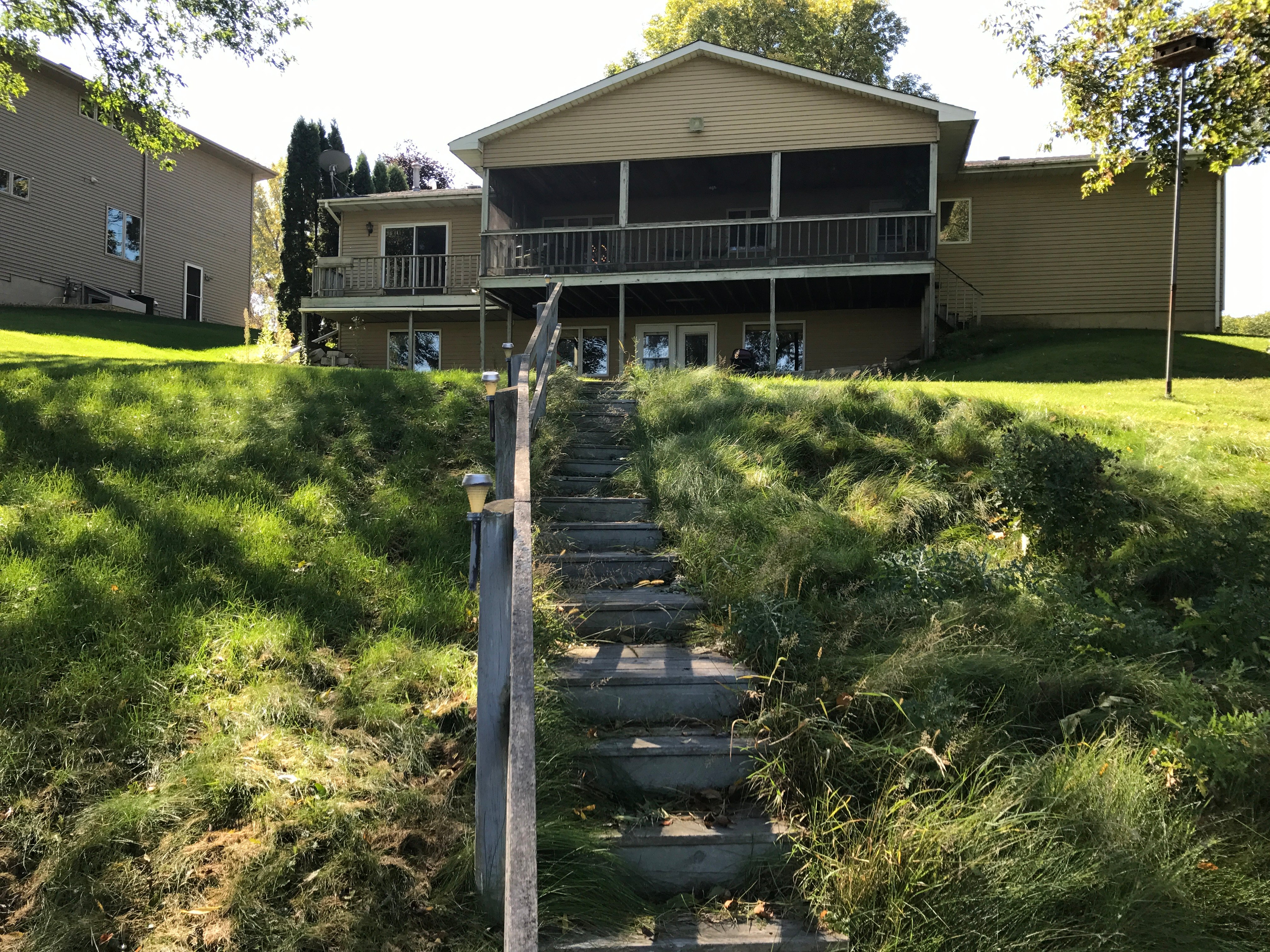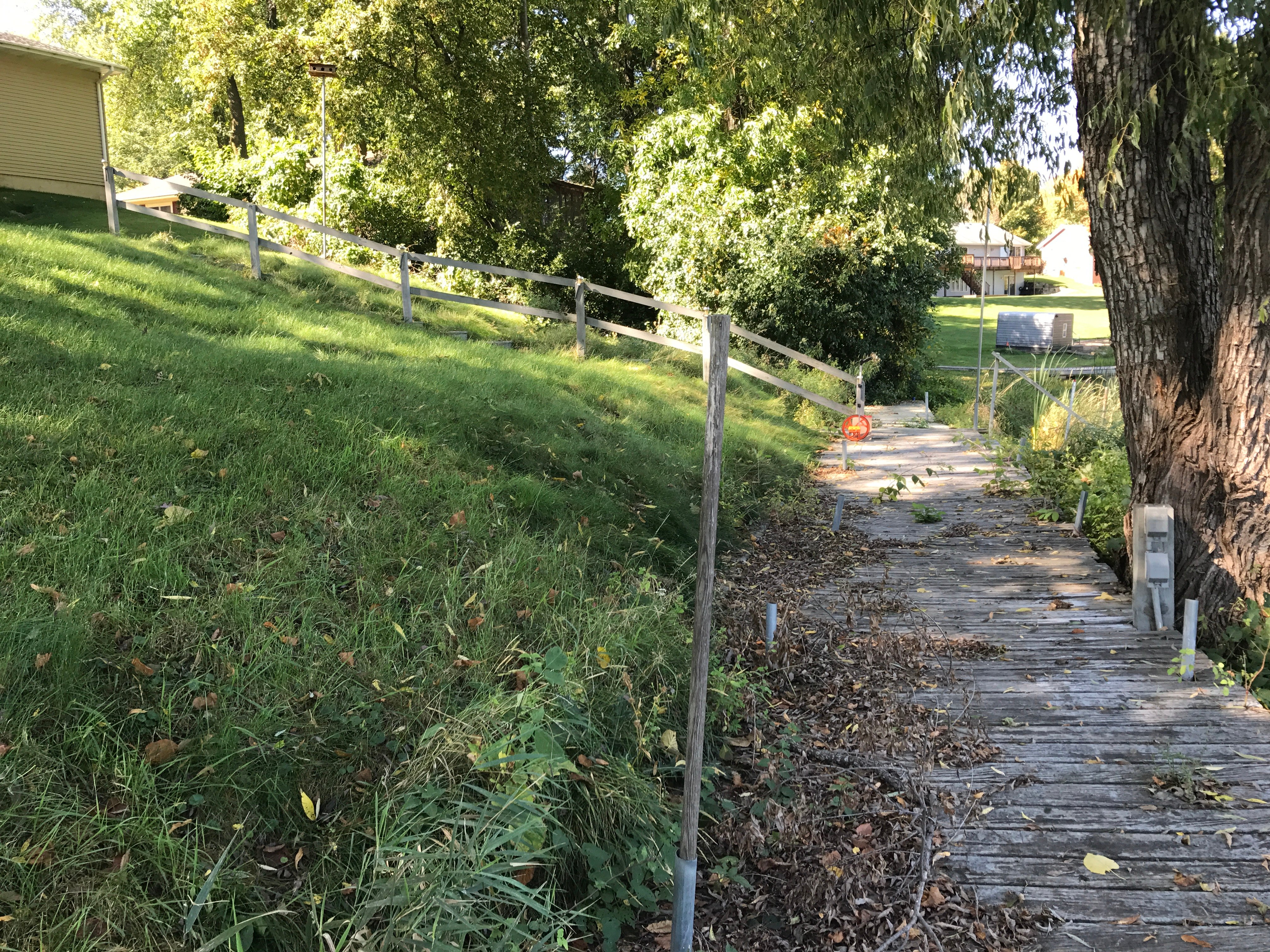 During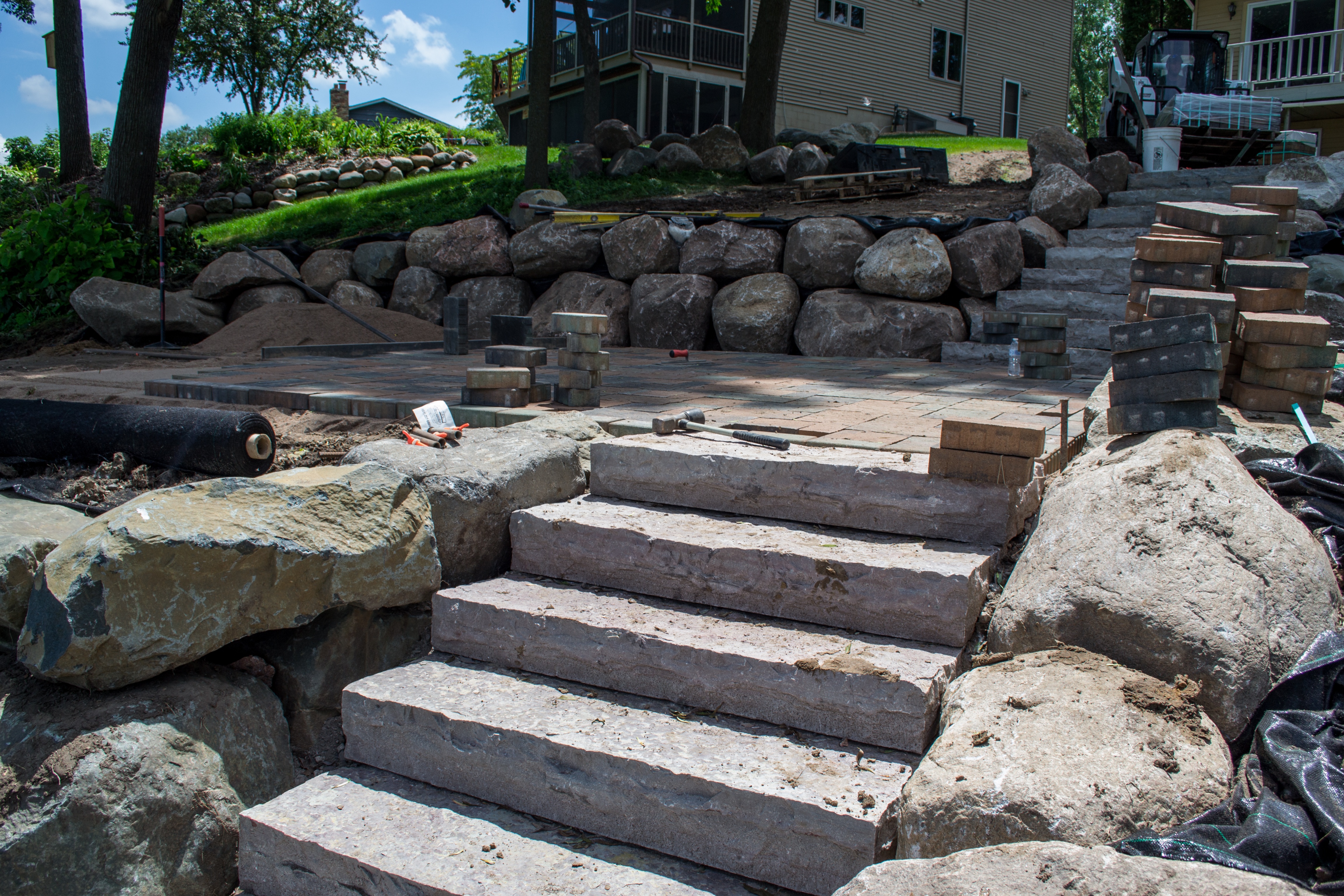 After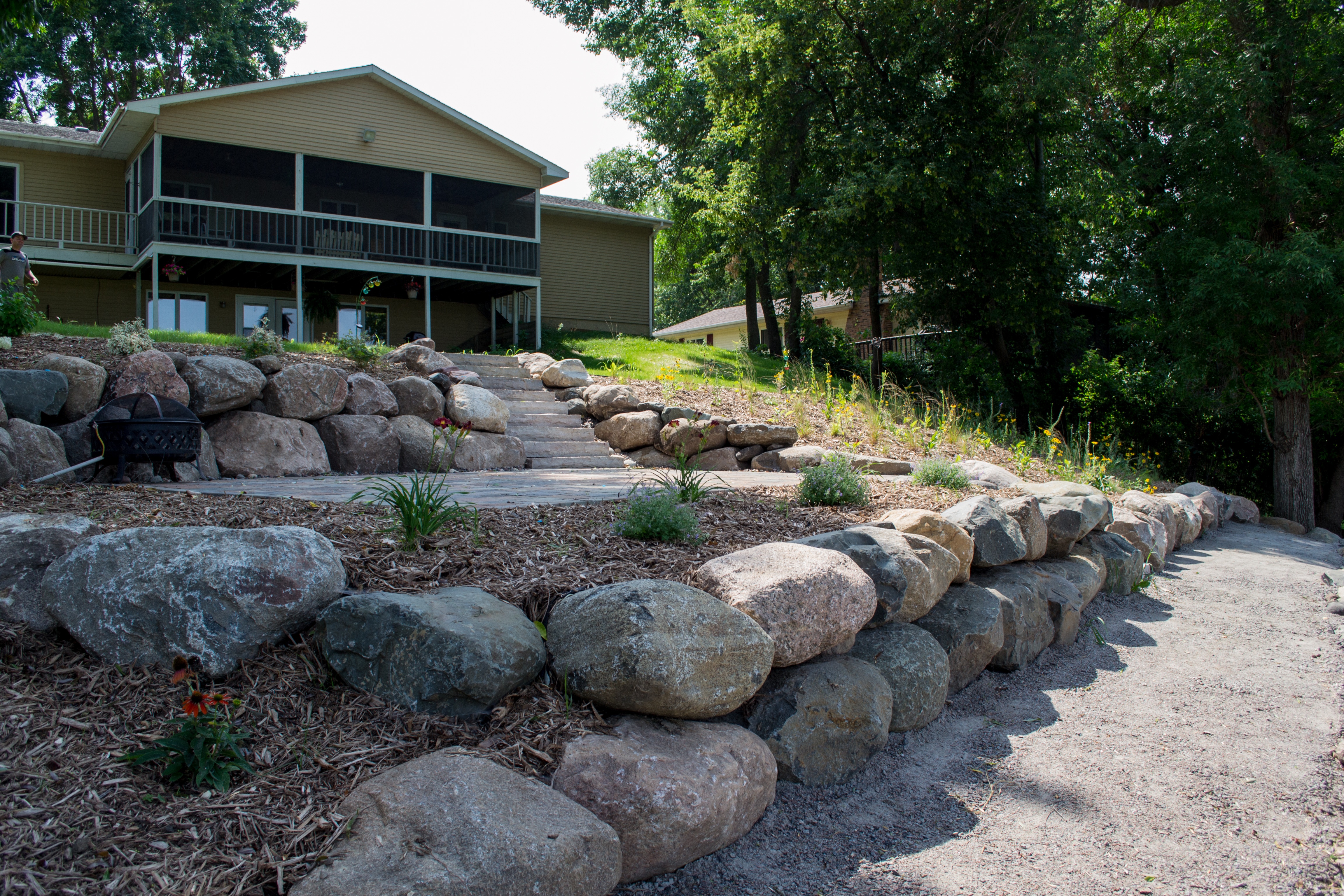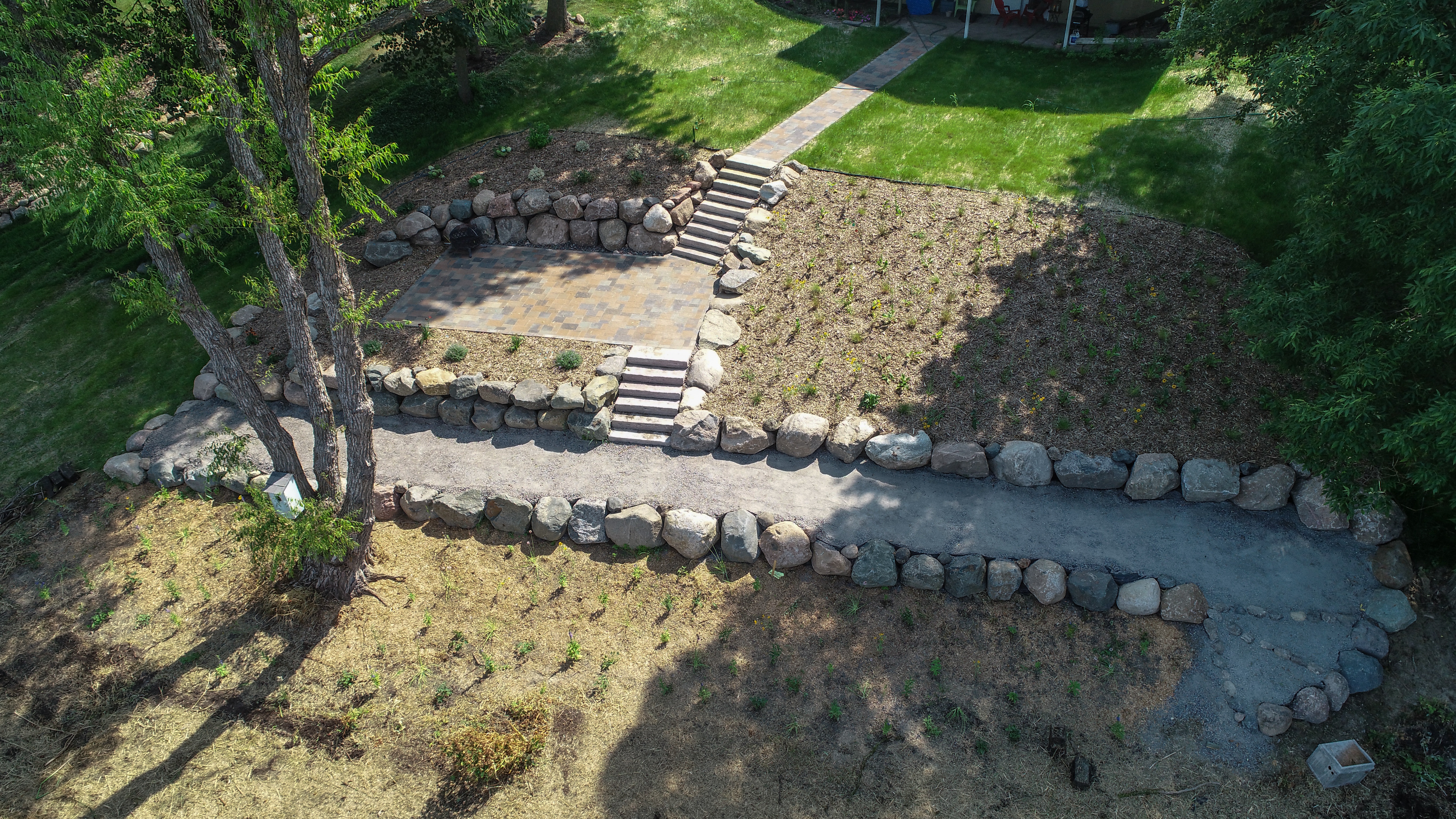 Customer Needs:
Replace decking with patio
Re-grade and terrace slope
Rebuild walking path and steps down to water
Peterson Solutions:
Removed decking
Regraded shoreline slope
Created a walking terrace and patio
Installed rip-rap boulders along 70' of shoreline
Installed fabric and crushed granite over 70' walking terrace
Constructed 15 stone steps
Constructed boulder walls
Installed 140' of vinyl edging and 15 cubic yards of hardwood mulch
Installed perennials and shrubs
Repaired any disturbed areas with black dirt and seed
Core Materials:
Fabric and boulders to cover 70' of shoreline
Crushed granite to cover 70' of walking terrace
15 stone steps
Boulders for 3' boulder wall
Willow Creek cobble pavers for paver patio
140' vinyl edging
15 cubic yards of hardwood mulch
360 native perennials
7 shrubs
15 perennials
Black dirt and seed
Project Duration:
Week 1- Remove existing deck and steps, grade slope, lay fabric and rip-rap boulders on shoreline.
Weeks 2 & 3- Construct boulder walls, stone steps, and paver patio.
Week 4- Install plants and repair disturbed lawn with black dirt and grass seed.