A customer of ours was interested in a modern retaining wall that would match the style of their contemporary home in a way that concrete block or natural stone couldn't. Obviously block and stone walls are the most common materials used in residential landscape walls, but another option that's growing in popularity is Corten steel. Corten steel is a type of metal that forms a rust-like appearance on the surface from natural weathering, but the metal's strength isn't compromised by corrosion like other metals. Because of this feature, it is widely used in construction, and the unique rusted appearance is a bonus for those who appreciate this aesthetic.
For this particular project, we needed to address the grading and drainage issues along the homeowner's driveway for a more stable alternative. Our solution was to custom design, fabricate, and install a Corten steel wall that levels the existing garden. A new walking path from the front yard to the backyard was also requested to be installed.
Before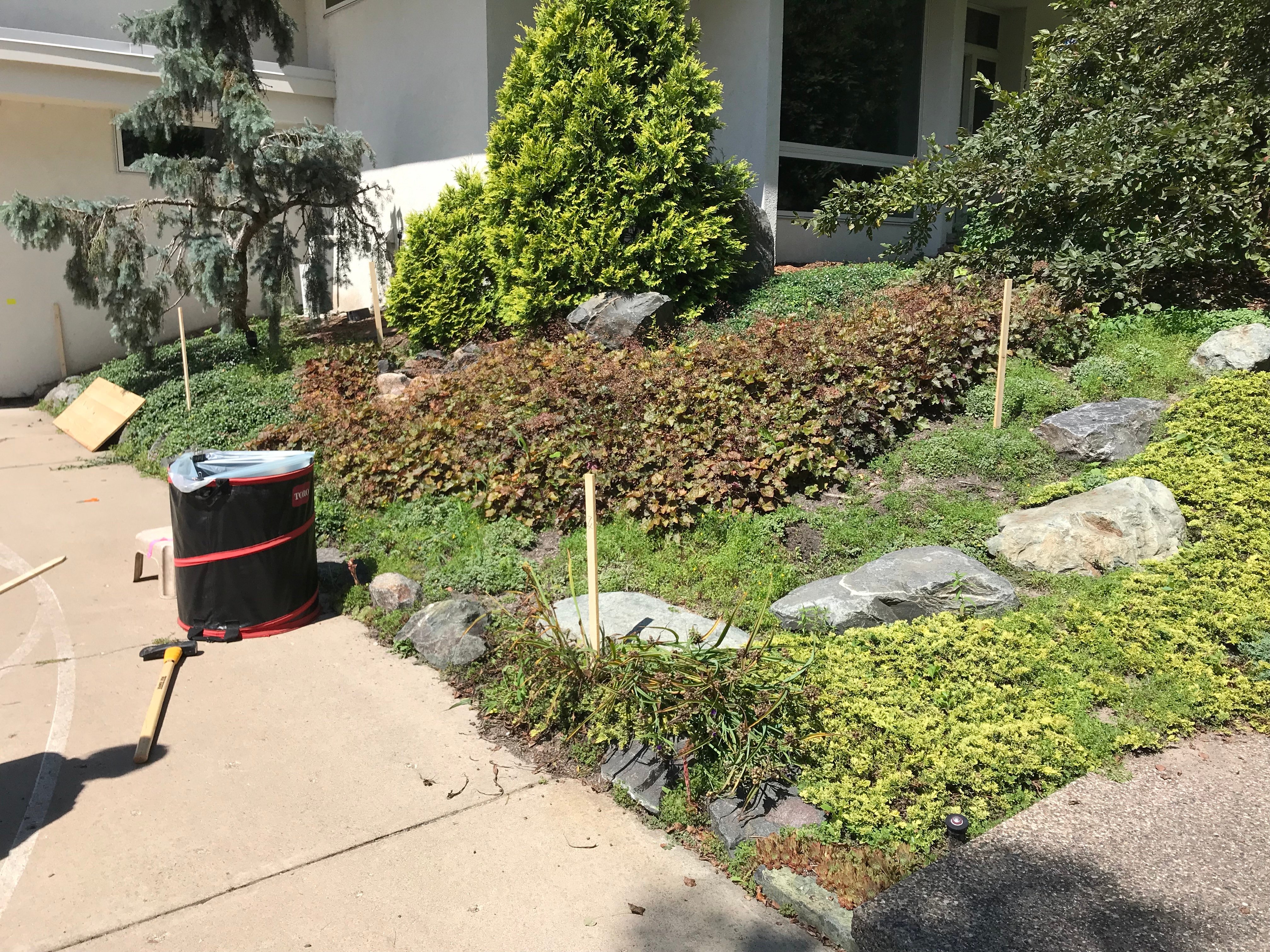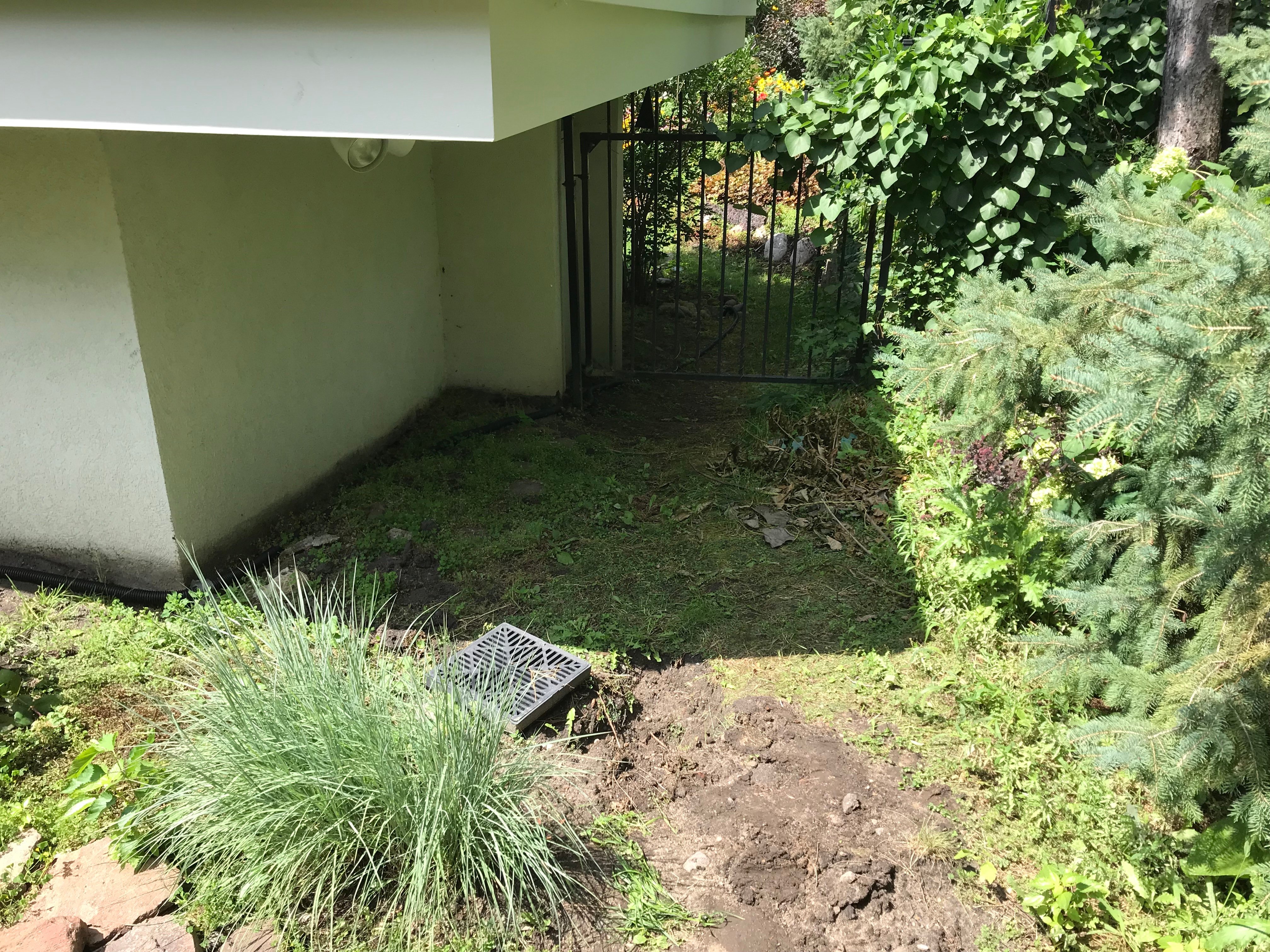 During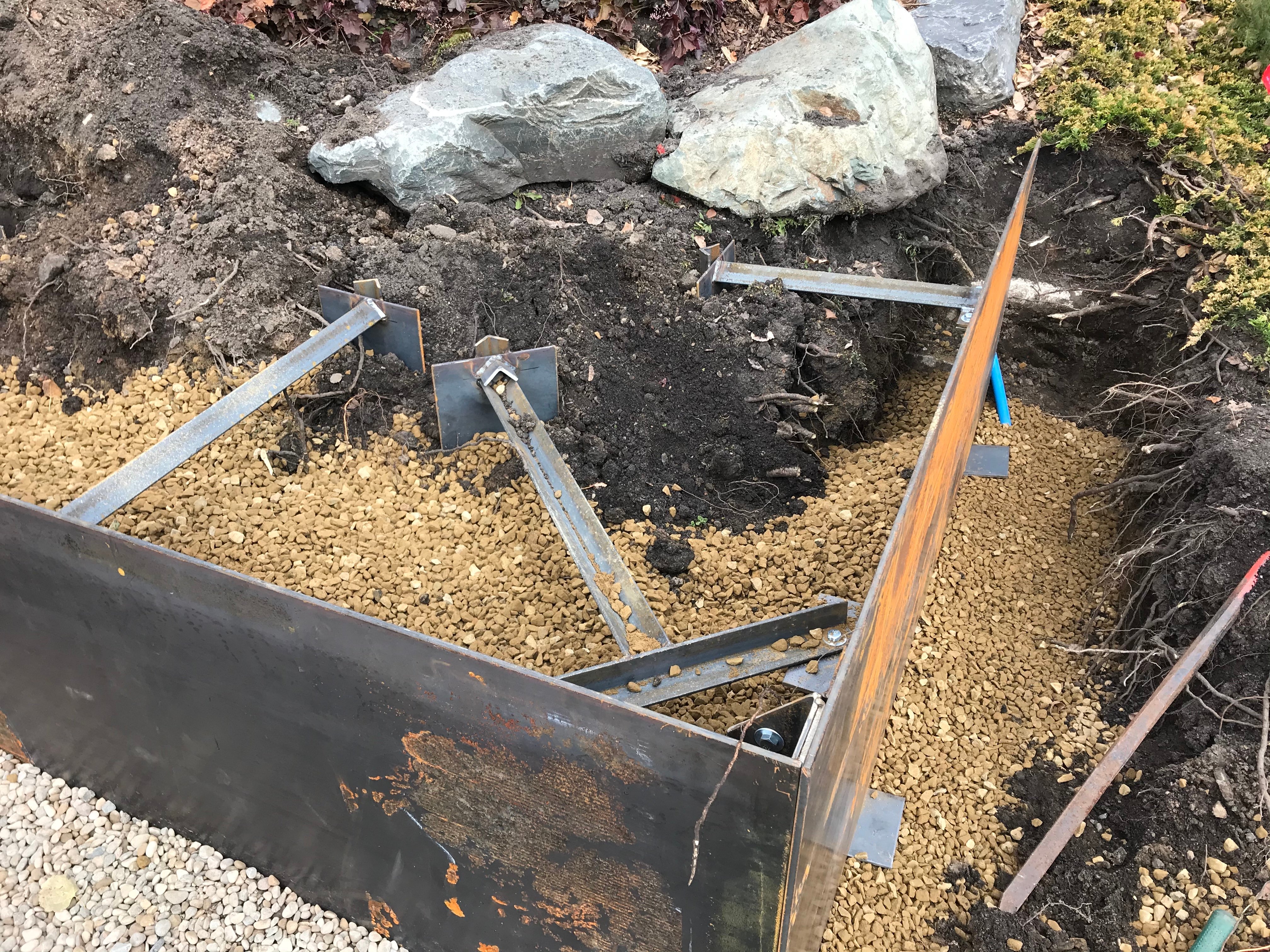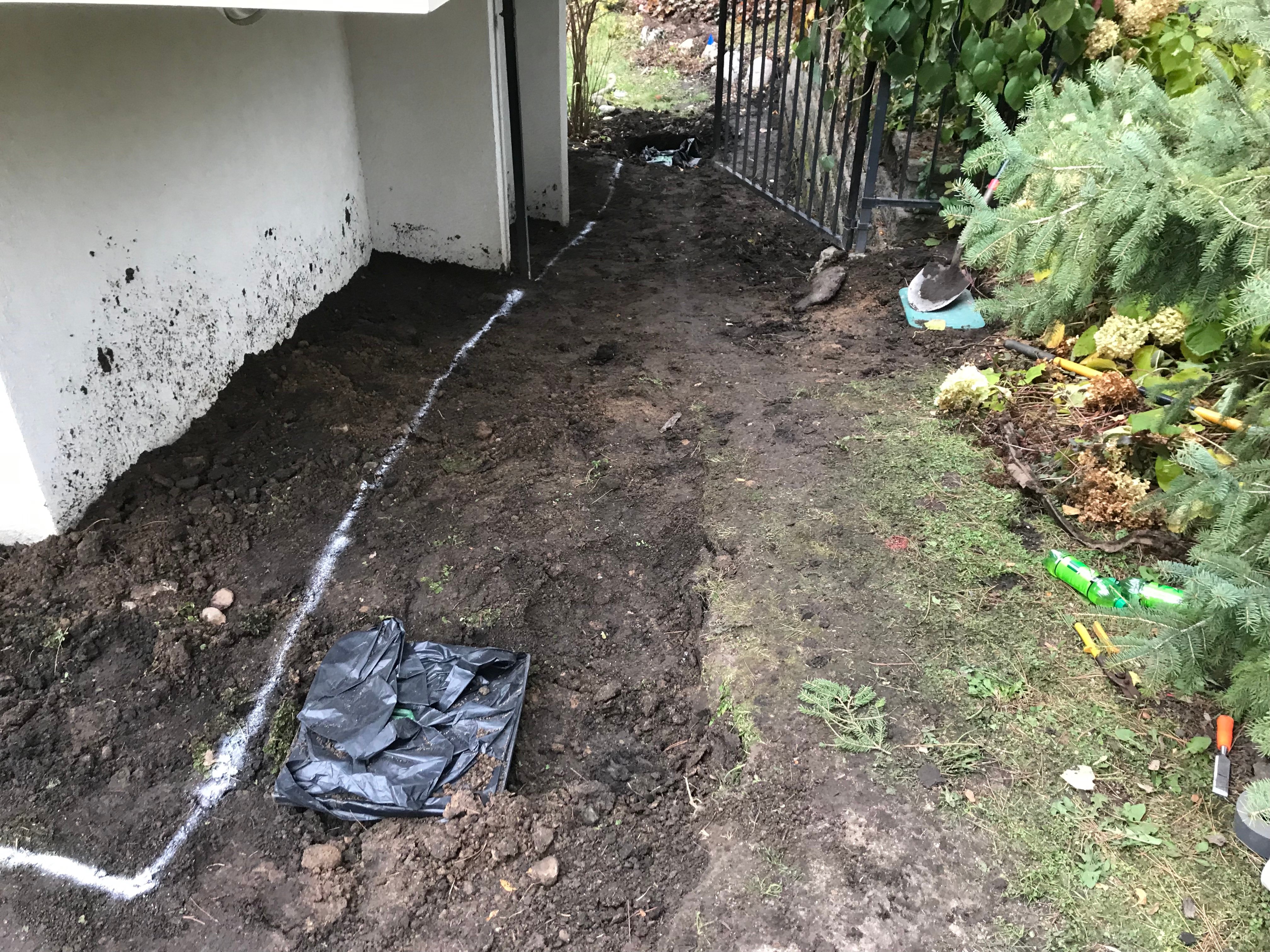 After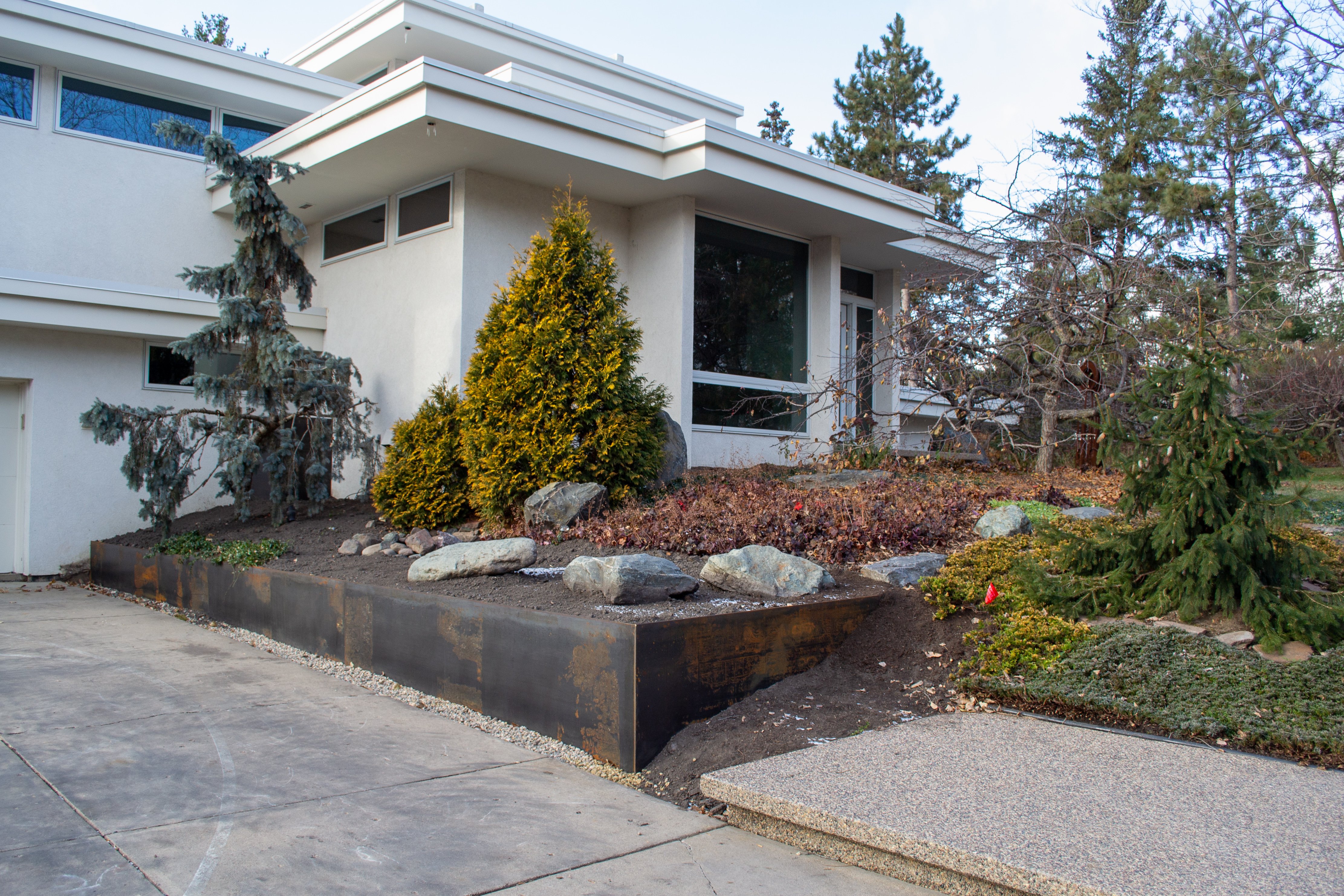 Corten steel gradually rusts and forms a nice orange/brown hue on the surface. This wall still needs to patina over the next several months. You can see parts already starting to change color. See more Corten steel walls.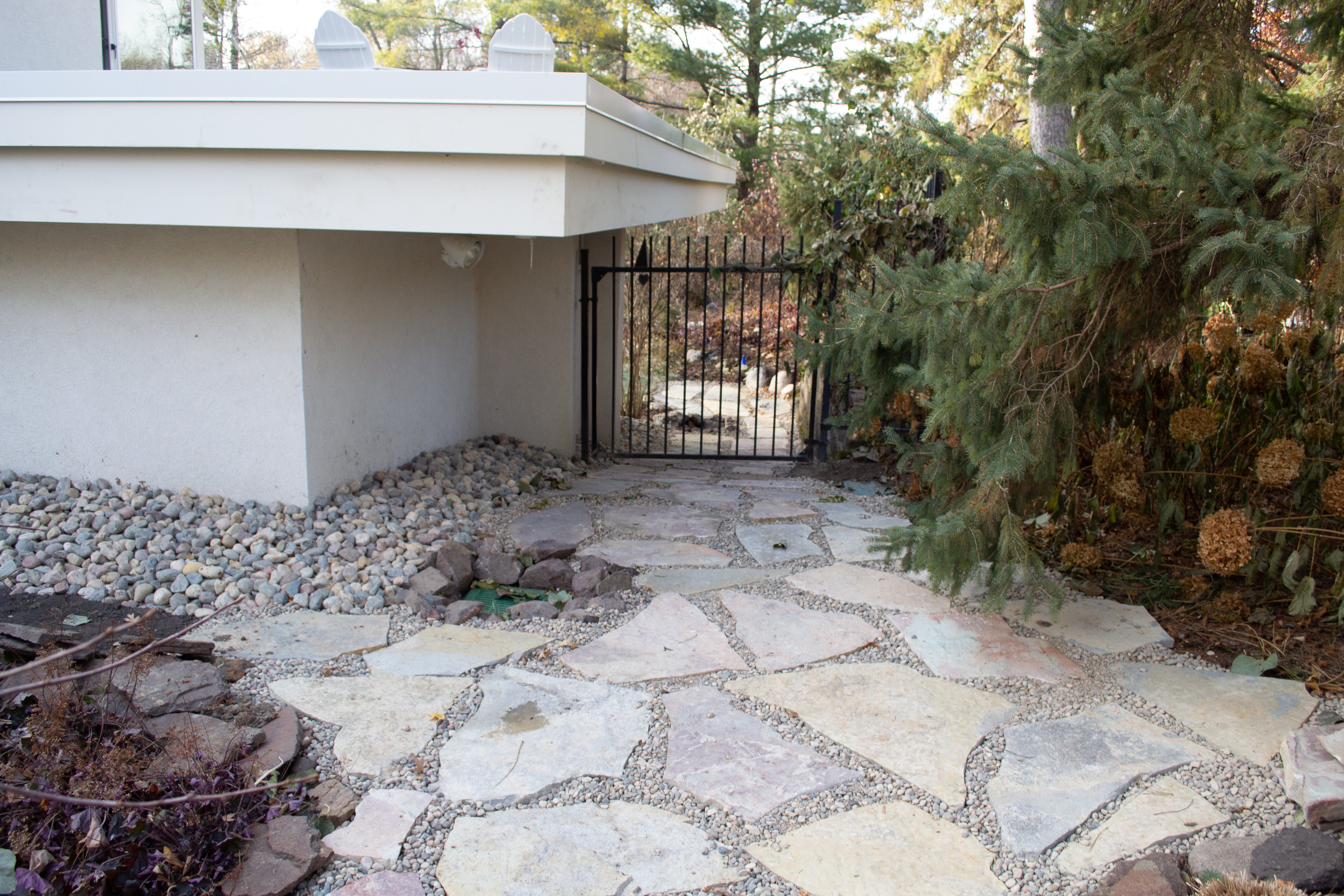 Customer Needs:
Create a solid retaining wall
Revamp grading and drainage
Install a walking path
Peterson Solutions:
Build and install Corten steel walls
Excavate for walls and support bracing
Install rock base for walls, backfill with drainage rock and additional soil compacted to grade
Grade and install walking path from frontyard to backyard
Install clay/sand along foundation for drainage, along with drain tile and catch basins
Install flagstone steppers along path and fill in with river rock
Core Materials:
Corten steel walls
Rock base for walls, drainage rock, and additional soil
Rip rap, weed barrier, river rock for all catch basins
Flagstone steppers
Project Duration:
In house fabrication of Corten steel walls at our shop prior to going on site (2 days)
Day 1 - Excavate front and side of home, install new drain tile and catch basins
Day 2 - Install flagstone pathway and landscape rock in the front and side of home
Day 3 - Excavate for Corten walls and install gravel base
Day 4 - Install Corten walls and deadman anchors. Additional on-site welding for wall support, compact drainage rock, and backfill behind wall.