Project Description:
Installed a paver patio and a fire pit with cooking grate to utilize the open space in the backyard. This can be a gathering spot for a bonfire, or a cookout. It could also be phase 1 of a larger project if the homeowner wants to expand in the future.
BEFORE - AFTER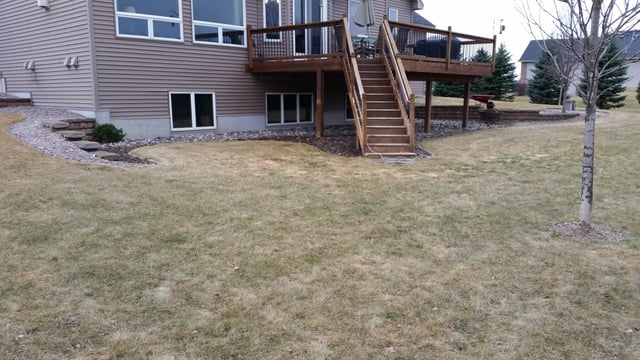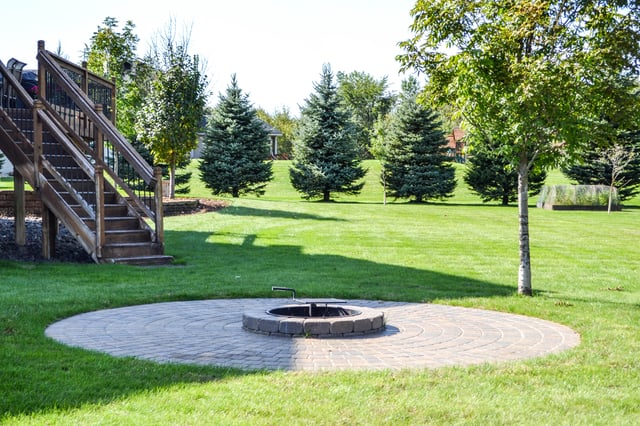 Customer Needs:
Install patio paver and fire pit with cooking grate
Peterson Solutions:
Removed and disposed of sod
Installed patio pavers and fire pit with metal insert and cooking grate
Spread pulverized black dirt around new patio and seed
Primary Materials:
Willow Creek cobble pavers
Willow Creek ledgestone block with metal fire ring and swivel cooking grate
Black dirt
Seed
Project Duration:
Day 1-Installed paver patio and fire pit. Removed sod and 9" of soil from patio area. Installed gravel base, sand, pavers, fire pit block, and metal insert.
Day 2-Spread pulverized black dirt around edge of new patio. Sprinkled grass seed over black dirt and covered with straw blanket.