Project Description:
Client wanted to expand and finish their raised vegetable garden by transforming it into a rustic potager, leveling the ground and adding stepping stones to accommodate for foot traffic. They requested brown mulch on all beds to assist in weed prevention. Once the stepping stones were in place, trap rock chips were put in all of the joints and around the perimeter of the garden.
BEFORE - AFTER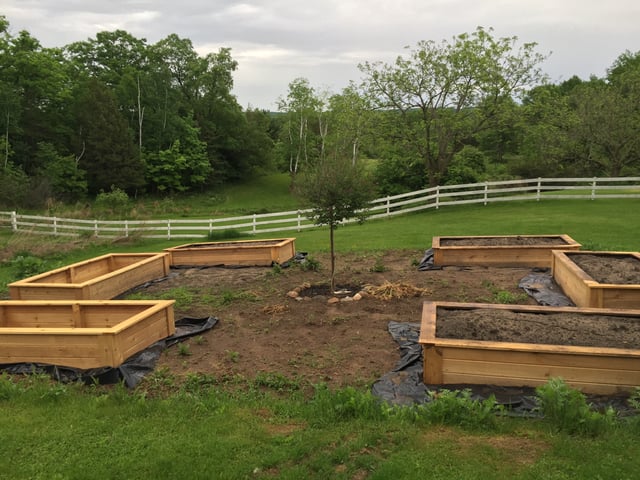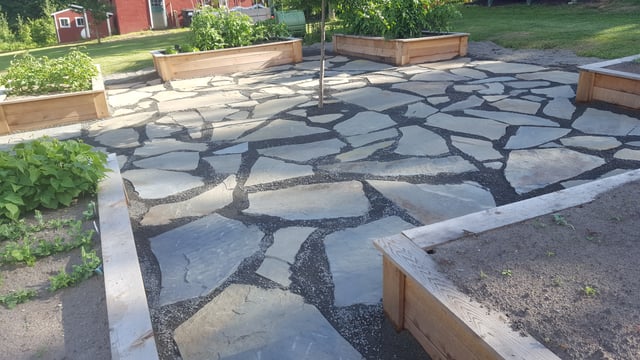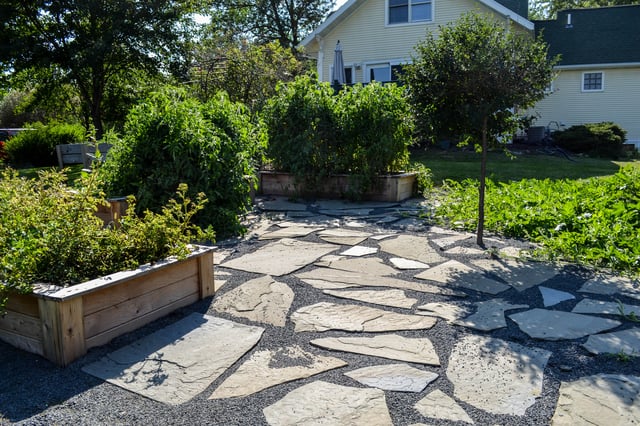 Customer Needs:
Level existing base
Stepping stone base for walking space around planters
Peterson Solutions:
Graded existing base with precision equipment
Installed heavy duty fabric
Installed New York Bluestone stepping stones
Installed trap rock chips in all joints and around perimeter
Primary Materials:
New York Bluestone stepping stones
Heavy duty fabric
Trap rock chips
Project Duration:
Day 1 – Graded and leveled existing base. Installed heavy duty fabric, then the NY bluestone stepping stones. Filled in the joints with trap rock chips, and used these same chips around the perimeter.