Project Description:
Client had a large project for their newly purchased house in a new development, and split the job into two phases. Phasing a residential landscape project means breaking up the job into multiple parts installed at different times. This first phase included the majority of the earthwork, as well as installing a Hunter irrigation system for 100% lawn coverage. Included in installation was a backflow preventer and control clock. Client requested installation of sod for an instant lush, green lawn; and landscaping consisting of plants, edging, river rock, a weed barrier, and red cedar mulch installed in all edged areas including the front yard. Part of the plantings also included 20 gallon trees and shrubs complete with mulch around the base of each one when planted.
PHOTOS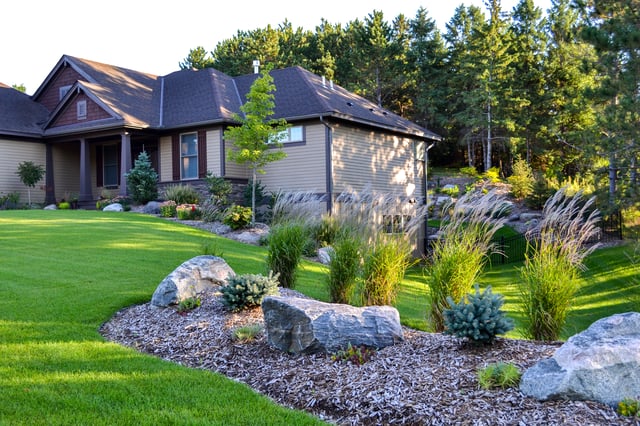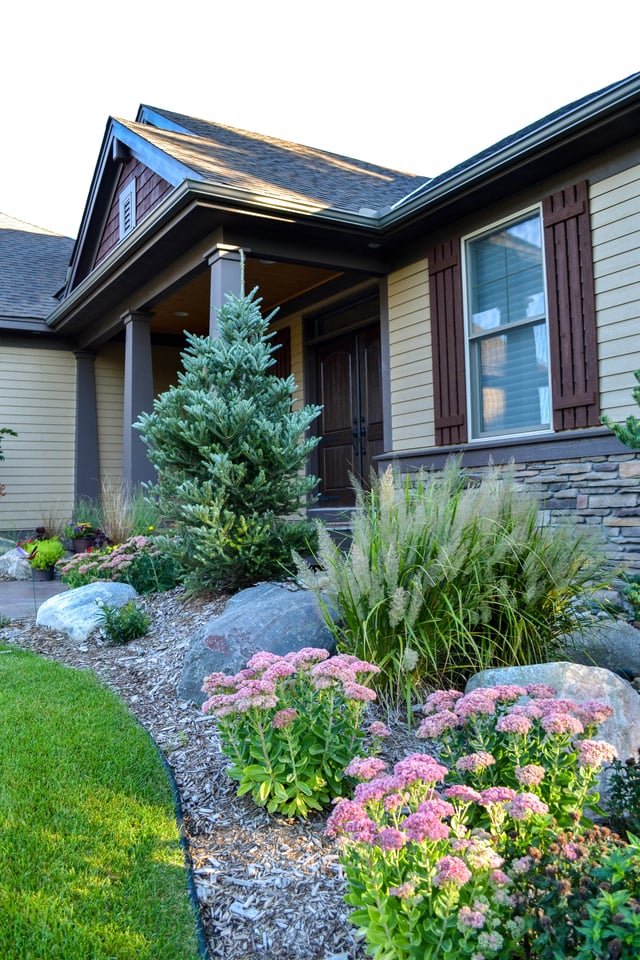 Customer Needs:
Install Irrigation system
Earthwork
Install sod
Install edging
Install landscaping
Install plantings
Peterson Solutions:
Installed irrigation system
Installed backflow preventer
Installed pulverized black dirt and sod
Installed edging, plantings, and mulch
Primary Materials:
Irrigation system
135 cubic yards of pulverized black dirt
Sod
Edging, river rock, and weed barrier fabric
Plantings and mulch
Project Duration:
Day 1 - 3 – Earthwork: Excavated hillside, graded, created berms, and tilled soil.
Day 4 & 5 – Irrigation: Installed Hunter irrigation system including wireless rain sensor, control clock, backflow preventer, and new spigot.
Day 6 - 8 – Landscaping: Installed edging, river rock with a weed barrier, and mulch.
Day 9 – Installed sod.