Project Description:
Homeowner needed to have a failed retaining wall rebuilt to enhance stability of the soil, manage water runoff, and have a safe, secure structure.
BEFORE - AFTER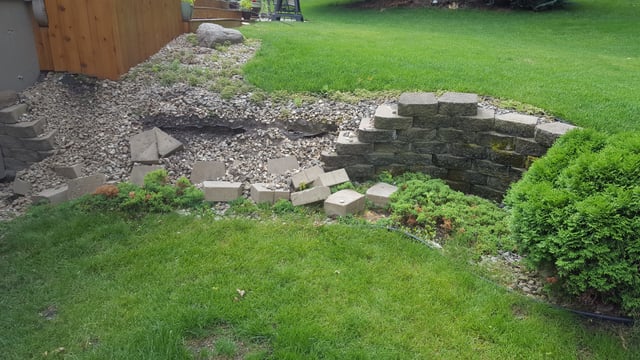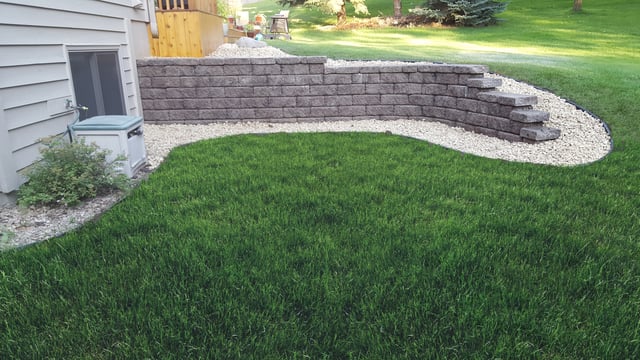 Customer Needs:
Enhance stability of soil
Water runoff management
Construct a secure and stable wall
Peterson Solutions:
Graded slope with precision equipment to ensure proper gradient measurement
Installed drain rock and drain tile behind wall for water runoff management
Installed Versalok block retaining wall to stabilize the slope
Spread black dirt and seed to repair damaged lawn areas
Primary Materials:
Drain rock and drain tile
Versalok block
Black dirt and seed
Project Duration:
Day 1 – Removed existing blocks, and dug out soil. Installed drain tile and drain rock behind retaining wall. Installed Versalok block retaining wall. Repaired lawn with black dirt and seed.