Project Description:
Phase two of this residential landscape project was completed the following spring. Client requested a spring start-up which includes cleaning up yard debris, fertilizing yard, start-up and testing the irrigation system. They also chose to finish the planting design that we had delivered to the site and installed according to their plan. Client also wanted Chilton apple creek steppers to be installed from the garage door to the patio for a safe walkway from this access point.
PHOTOS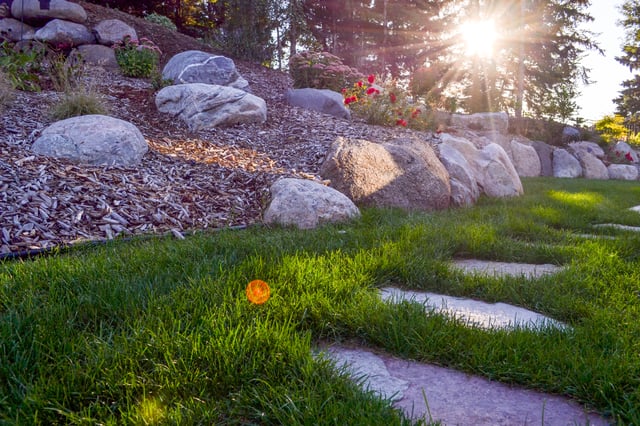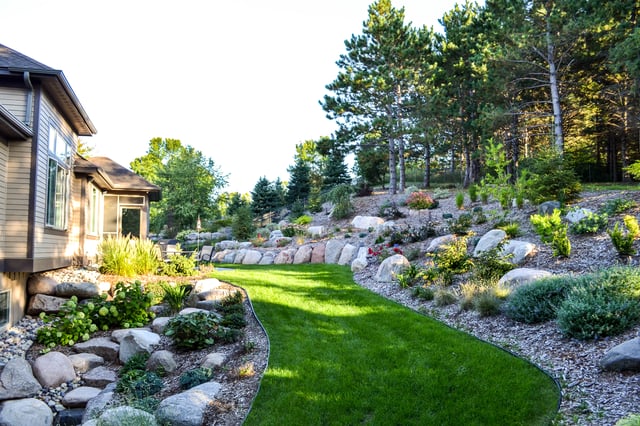 Customer Needs:
Spring start up
Clean up yard debris
Lawn Fertilization
Irrigation start up and test
Install plants per the plan
Install steppers from garage door to patio
Peterson Solutions:
Started and tested irrigation system
Cleaned up yard of any debris
Fertilized
Installed plants per the homeowner's plan
Installed Chilton apple creek steppers from garage door to patio
Primary Materials:
Irrigation set-up equipment
Fertilizer
Plantings
Chilton apple creek steppers
Project Duration:
Day 1 – Cleaned up yard of any debris, fertilized, tested irrigation system, and installed plants and steppers.