It's time for you lawn installation! Seed or sod are the two application methods to choose from, right? Wrong. Hydroseeding, also known as hydro-mulching, is a little known method for applying grass seed to commercial or residential lawns. Rather than laying strips of pre-grown sod, or broadcasting grass seed, hydroseed lawns are sprayed directly onto the soil. It is a mixture of seed, fertilizer, tackifying agents, fiber mulch, and green dye. Hydroseeding is a good middle ground option between seed and sod for its speed, effectiveness, and cost.
Duration
Hydroseed is very easy to install with the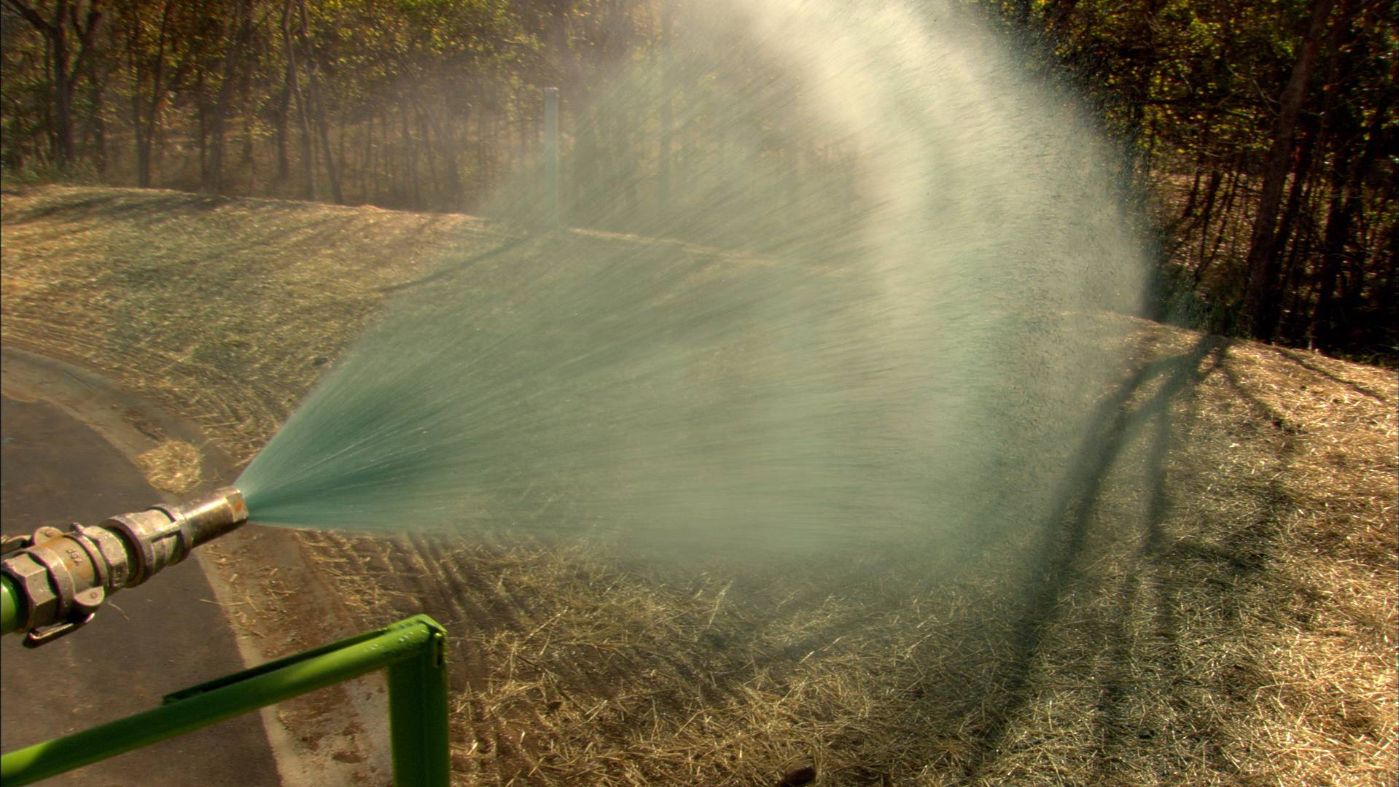 proper equipment. A mixing tank, pump and hose is what is required to spray the seed mix onto the soil. The time and labor required is much less than sod to install, but hydroseed then requires several weeks to germinate and establish.
Hours to install based on size
7 days before noticeable growth
5 to 8 weeks before establishment and mowing
Effectiveness
With the seed, fertilizer, and soil stabilizer all mixed together, faster germination and better results can be expected compared to broadcasted seed. The seed mix can also be customized per lawn specifications for a healthier and a more diverse yard compared to sod. Hydroseed, like most lawn applications, require lots of water early on. An irrigation system is recommended. Weeds will be present during germination, but can be managed with specific herbicides and over-seeding until the grass is established.
Cost
The labor and time to install a hydroseed lawn is less than sod installation, which leads to a more affordable option. The tradeoff is a longer timeframe for the grass to establish. For small lawns, the cost savings won't be as much because of the initial setup for the job; once the spraying starts though, the process goes quick. Since this a more advanced process than broadcasting seed, the cost is a little bit more. Each job site is unique and your landscape contractor can direct you towards the best options for your site, timeline, and budget. See the scope, activities, and cost of a real Hydroseed Project.