What's better than a patio?... Two patios! Or at least one multi-leveled patio that feels like two! A backyard patio is more than just a slab of stone to set a couple of chairs on. It's an extension of the house, an outdoor room, and the ultimate entertainment space during summer. Multiple spaces to sit, talk, or play make outdoor living so special. The atmosphere and interactions during an evening bonfire are very different than a full dinner party, or private sunbath during the day. So why would you use the same space and furniture for these very different functions? Building a multi-level patio gives you the flexibility to use your backyard any way you want.
Need to add more space to your existing patio? Add a second level to integrate the two spaces.
Have a severely sloped yard? Build a multi-tiered patio to maximize your space.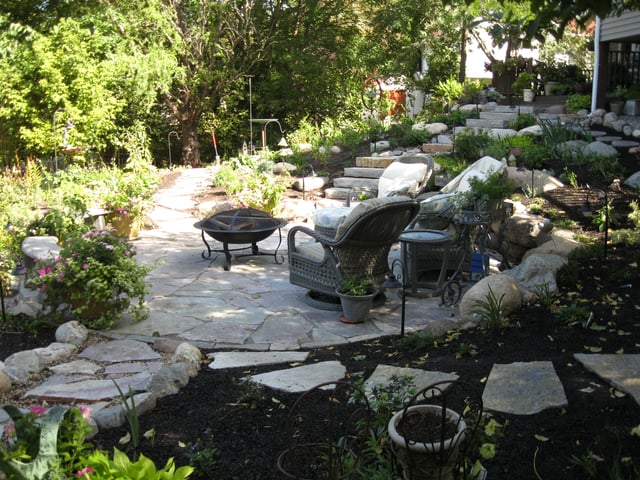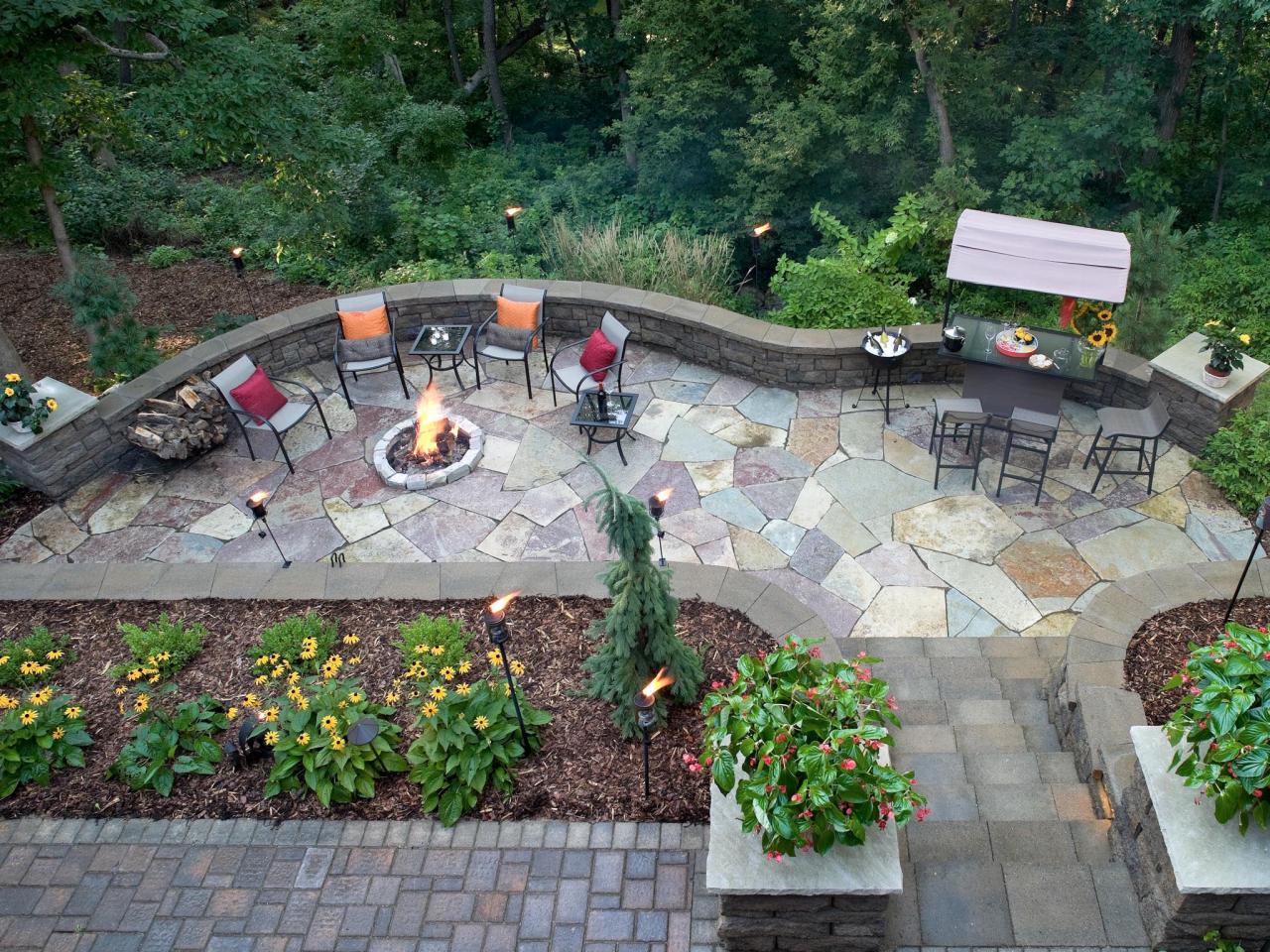 Want to add a fire pit, pool, or dining space later? Phase the project into multiple levels.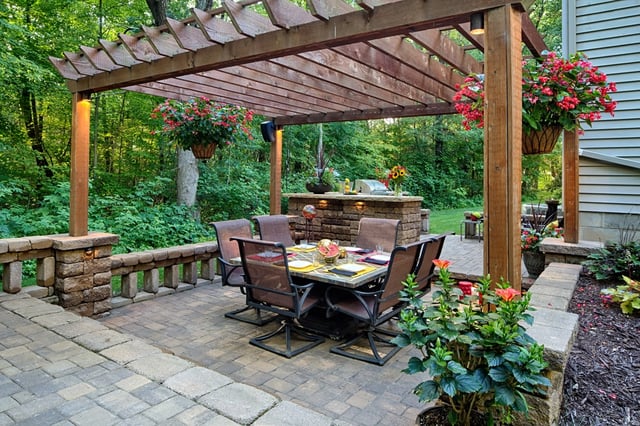 The multi-level patio brings many options to a homeowner. A patio can adjust for space as the family grows, or offer the unique space for larger gatherings. Customizing the patio to your sloped yard enhances the space rather than crowding it. Adding a second level for that dream space is easy when planned for, and you will wonder how you ever lived with just one flat patio before .