Don't feel bad that your Christmas lights are less than spectacular. There is still time to save them with a quick craft or two that will finish the holiday light display. Don't worry, these aren't over-the-top crafts that require an engineering degree or Martha Stewart herself.
Don't have a tree? Make one!
Whether your yard is lacking trees to light or they are just too big and difficult to wrap, you can still have the perfect Christmas tree outside. Give these a shot.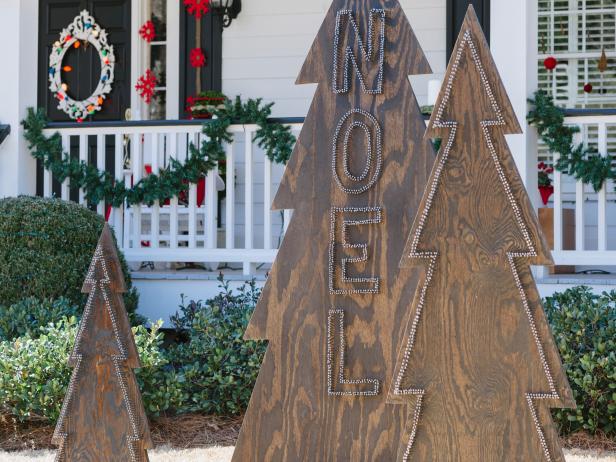 Put a star on top of the... house.
If there is a blank spot on your house that desperately needs lights, try mounting a home-made star. This is perfect above an entry way or garage.
Transform summer vegetables to Christmas trees
By flipping a tomato cage upside down, you can achieve a whimsical Christmas tree. Wrap the cage with garland and lights, then stick it on the front steps for a fun entrance.
Need more lights? Try rope
Rope lights are a great alternative because of their flexibility, durability, and variety of color. Simply wrap them around a light pole, column or railing to compliment the existing structure. If your feeling especially creative, bend the rope to create objects or words.
Not everything is about the tree
There are plenty of winter and holiday themed decorations that don't involve lighting big trees in the front yard. If your decent at wood working, try these crafts for an upscale and unique decoration on the front steps.